Account Security Settings
When signing up for OurFamilyWizard, all users must create their own security code and security question for their accounts. These security settings will be used to verify users if they take advantage of our phone support, available daily, for help with their account.  
In this article:
Security Setting Requirements
Security code: The security code for your account is a 4-digit number that you choose. Your 4-digit security code should not be a number that could be easily guessed by another person. The security code is different than the optional quick-access PIN on the OFW mobile app.
Security question: Create a question to which only you would know the answer. 
Security answer: Provide an answer to your security question. Security answers must be at least 5 characters long.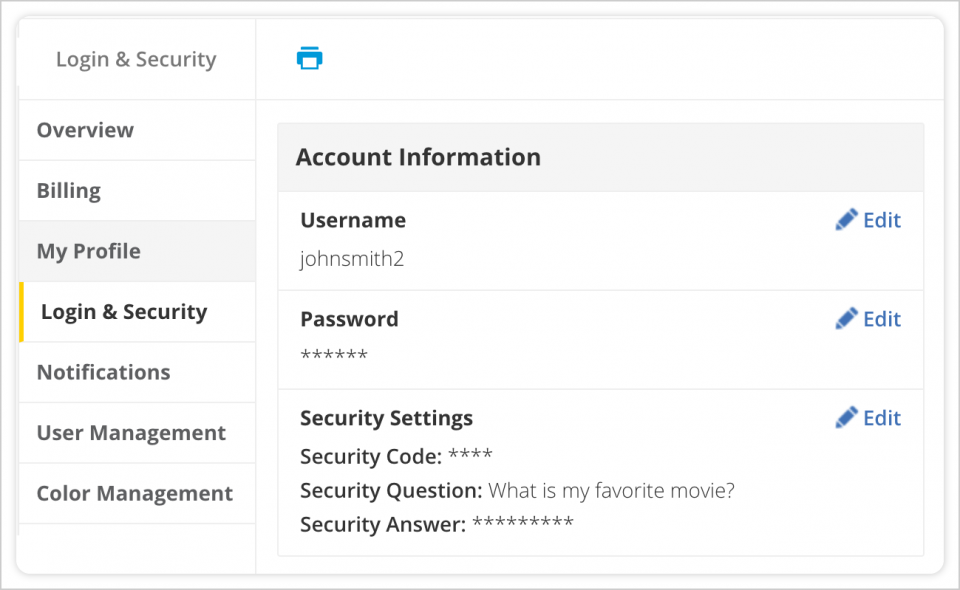 Updating Your Security Settings
In the main navigation menu, click My Account.
Click on the Login & Security section from the menu on the left-hand side of the screen. 
Within the Account Information box, click Edit in the Security Settings section.
Provide new values for the settings you wish to update.
Click Save in the upper left-hand corner.