Printing All of Your Messages
Back to Message Board overview
If you ever wish to download the complete record of all messages sent and received by your account, do the following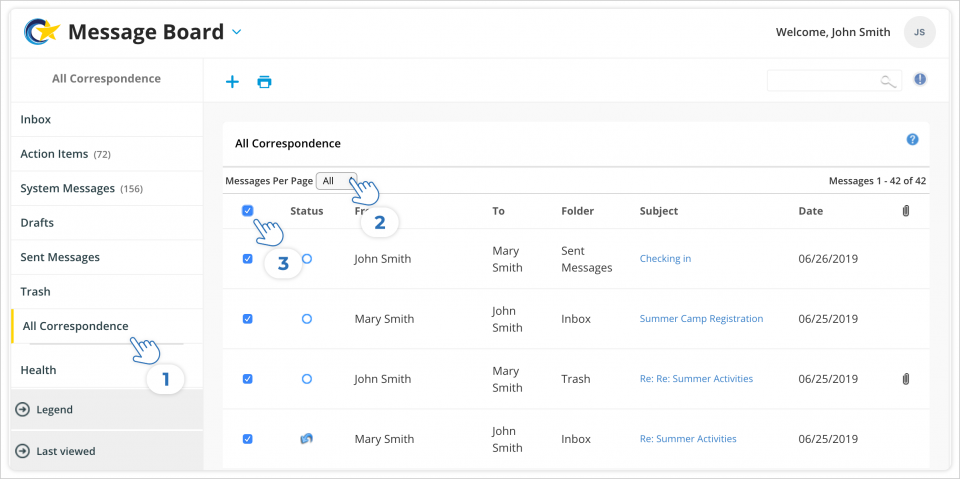 In the main navigation menu, click Message Board.
From the lefthand menu, select the All Correspondence folder. This folder contains all of the messages from the Inbox and Sent Messages folders.
At the top of your list of messages, change the Messages Per Page drop-down menu option to All. This will display all of the messages in this folder on one page.
Check the box located on the lefthand side of the header row above the list of messages.  This will automatically check all of the messages on this list.
Click the Print button at the top of the page. 
A Message Preview pop-up window will appear with the messages in the order you selected (default is chronological). You can preview your document before printing or saving to PDF.

Print messages individually: Check this box if you'd like to print one message per page.

Click the Print button in the Message Preview window to generate a printable PDF document of your selected messages. 
Follow the prompts from your internet browser to save your message report as a PDF or to print.