Why Use OurFamilyWizard Over Free Alternatives?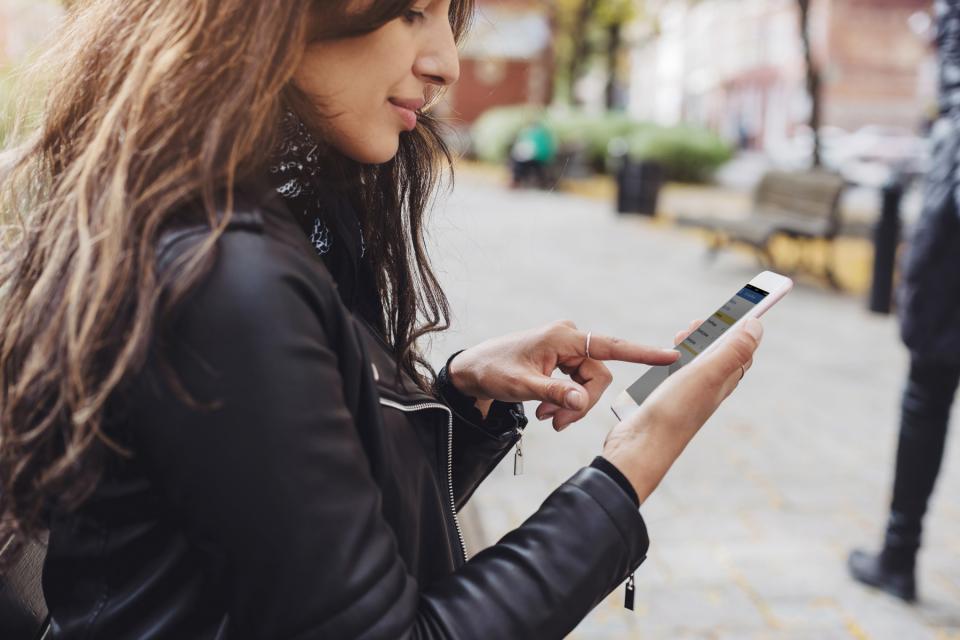 Raising children across two households is a feat of organization, balance, and communication. An occasional dropped ball may not be the end of the world, but if miscommunication is allowed to run rampant, your shared parenting can really take a hit.
To combat that miscommunication, many co-parents turn to electronic organization systems to help them stay on top of scheduling, expense reimbursements, health information, and more. But with the plethora of family organization apps on the market, it can be hard to determine which co-parenting apps are built to last.
Yet that's an incredibly important determination to make. Adopting a new system takes time and energy. Co-parents don't want to put in the work to only realize later that the system on which they've come to depend is lacking key features.
Since 2001, the OurFamilyWizard co-parenting app and website have helped countless families transition from high-conflict communication to cooperative and productive co-parenting. However, many co-parents ask, "why should we use OurFamilyWizard over another free alternative?"
Before getting into what sets OurFamilyWizard apart from the various free apps that come and go, it's critical to address the real financial limitations that may prevent some families from being able to afford the tools on OurFamilyWizard. Every family deserves the support they need to build a strong co-parenting foundation, which is why OurFamilyWizard offers fee waivers to parents in financial need. Learn more about our fee waiver program here or contact our customer support team for more information.
The OurFamilyWizard Difference
Co-parents need an app that gives them the power to take control of their communication and put an end to common co-parenting pitfalls. OurFamilyWizard is the best co-parenting app for helping co-parents achieve their goals due to several key factors.
Quick navigation links to explore the reasons why OurFamilyWizard is the best co-parenting app: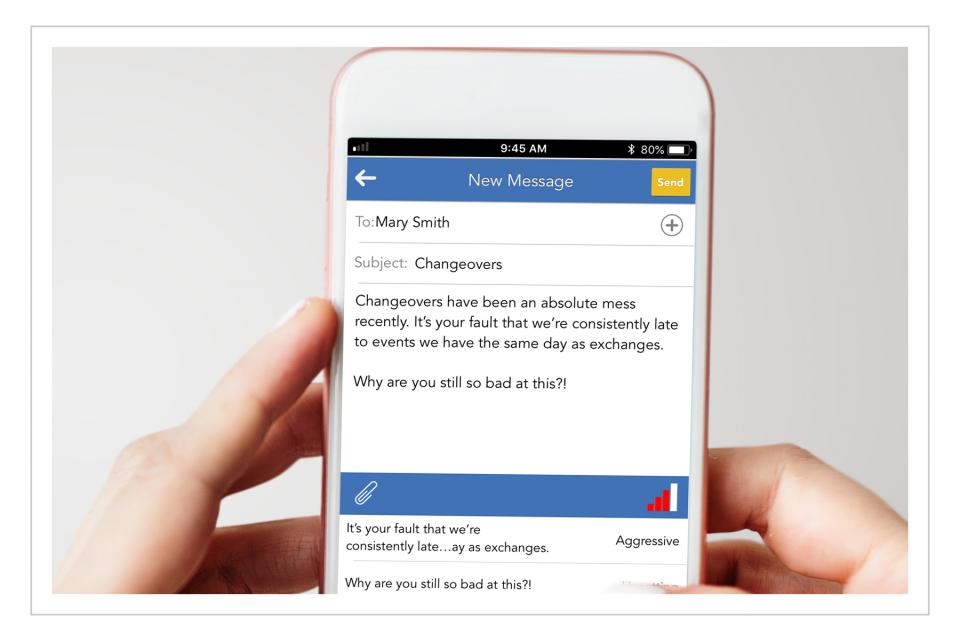 Complete co‑parenting tools
Many free co-parenting apps have limited tools on their platforms, often focusing primarily on messaging. But as any parent who has experienced co-parenting conflict knows, out-of-control messaging can be a primary cause of miscommunication and discord.
While using email, text messaging, or a free messaging app may seem ideal at first, those platforms often result in dropped details, missed appointments, and confusion.
If you've ever received a response to an email that only answered half of your questions, you know how frustrating it can be to try to address multiple issues within one conversation.  
OurFamilyWizard, on the other hand, provides unique tools for common co-parenting interactions. Separate tools for separate topics help co-parents maintain clear records. It also prevents key details from being overlooked or forgotten.
The tools on OurFamilyWizard include:
A Trade/Swap™ tool for easily managing parenting time modification requests.
A parenting schedule planner to keep you and your co-parent on the same page about parenting time and changeovers.
An expense log that keeps shared parenting expenses and reimbursements clear-cut and conflict-free.
And other tools to help you navigate holidays, health insurance information, school schedules, emergency contacts, and more. 
But what about when messaging becomes absolutely necessary?
Those situations do crop-up occasionally, and OurFamilyWizard has a message board that allows co-parents to easily send messages to each other while also providing additional features to clear up communication.
ToneMeter™, a messaging tool exclusive to OurFamilyWizard, gives real-time feedback about the tone and content of messages. Constructive communication isn't always easy, especially when emotions are raw. ToneMeter™ gives parents a chance to breathe and reconsider the wording or tone of a message before sending.
We've all sent messages we regret, but with ToneMeter™, co-parents have a built-in emotional spellcheck to keep messages focused on constructive communication, not conflict.
---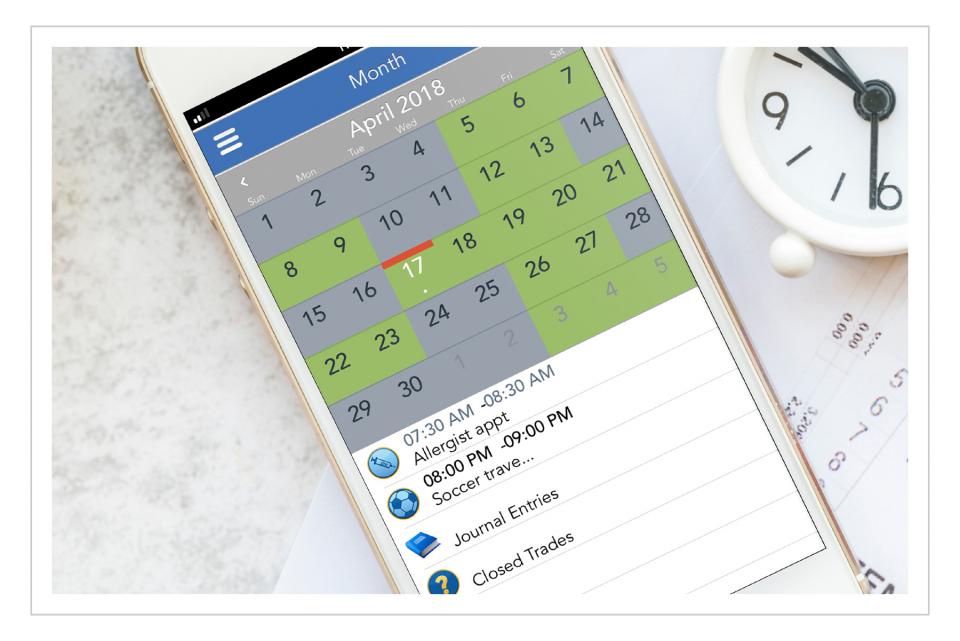 Documentation
The OurFamilyWizard website is designed to capture family communication in its original, unedited form. In high conflict co-parenting situations, the communication going back and forth between co-parents can carry a lot of weight, both emotionally and legally. Using a system that maintains accurate records of communication should be non-negotiable.
When using a free alternative, correspondence between co-parents may not be adequately protected from manipulation. Moreover, it may be difficult to compile and authenticate communication records if they need to be used for court purposes.
On the OurFamilyWizard website, every entry is time-stamped and dated when it is created and edited. Messages are also stamped with the date and time that they are first viewed by the recipient. This allows both parents to be assured that their messages have not only been received but actually seen. And unlike with email or other messaging apps, message histories on OurFamilyWizard cannot be edited or deleted, ensuring there's always an accurate record of what was said by whom and when.
Parents can easily download and print court-admissible PDF reports of all activity within their OurFamilyWizard account. The records on OurFamilyWizard include items such as: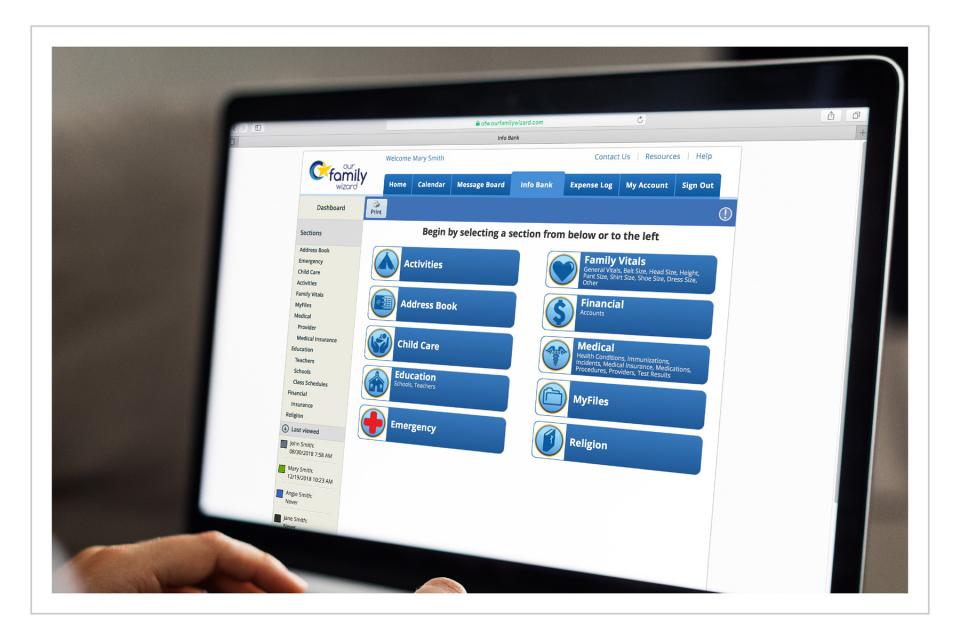 With free alternatives, it's never a guarantee that the integrity of records for dormant users are protected.
It isn't simply the accuracy of records that are important for co-parenting communication but also the permanence. Sometimes, co-parents will need to retrieve past records from communication platforms long after they've ceased to use them. With OurFamilyWizard, co-parents never have to worry that those records will be inaccessible.
With free alternatives, however, it's never a guarantee that the integrity of records for dormant users is protected. You don't want to end up in a situation where you need to retrieve records from a free platform only to find that they've been wiped due to inactivity. Or worse, that the platform no longer exists at all.
---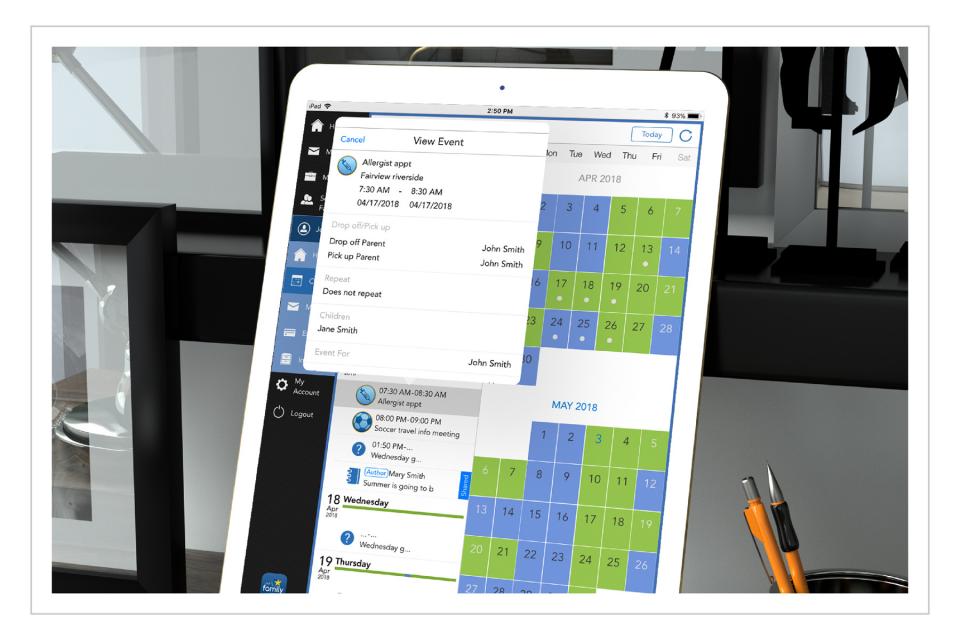 No hidden fees
Since its beginning, OurFamilyWizard has understood the importance of keeping the pricing for subscriptions both straightforward and transparent. Our basic subscription prices haven't changed since 2001, and we never nickel-and-dime parents with hidden fees.
Certain "free" alternatives are far from truly free. Many free apps surprise parents with hidden fees or only allow access to the most basic features if parents do not pay. Others restrict free accounts to website access only, reserving the use of their app for paid accounts.
Some free co-parenting services may even show ads to parents while they use the app. Co-parenting communication takes time and care. Parents should be able to focus on the task at hand without the frustrating distraction of pop-ups trying to sell them dog food or plane tickets.
On OurFamilyWizard, we never show ads and we never sell or share your information. And with OurFamilyWizard's straightforward pricing, even the most basic subscription gives you access to all the main tools and reporting features, including free access to the OurFamilyWizard mobile app. The most popular add-on on OurFamilyWizard, ToneMeter™, is only an additional $10 USD per year, averaging to just about 83 cents per month.
---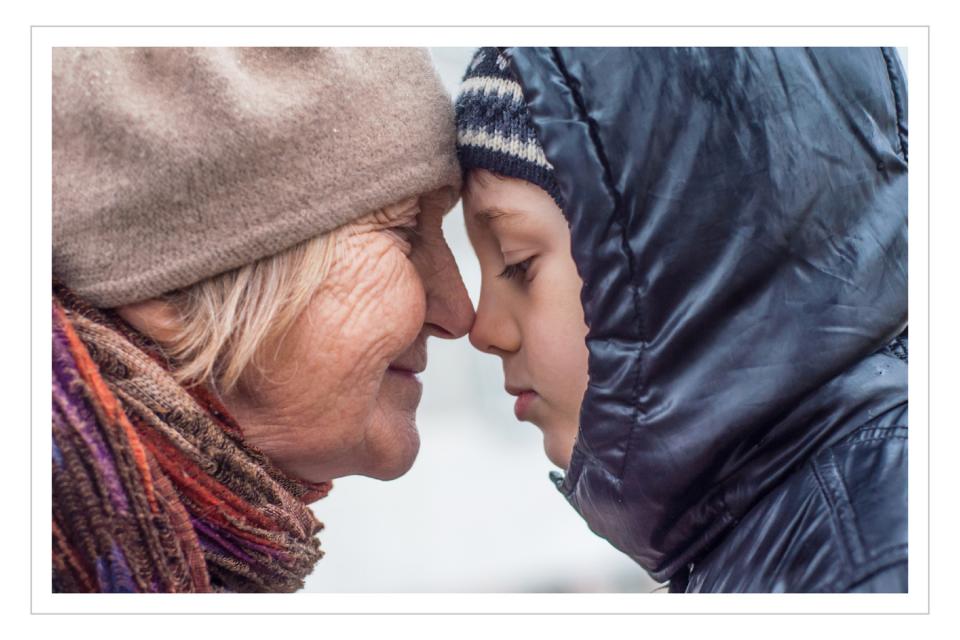 Free accounts for children, bonus parents, and professionals
When bonus parents, family members and legal professionals are critical to your co-parenting, you need a quick and easy way to involve them in communication. Sometimes it's even helpful to have older children in the loop. But it's also vital that the access given to others is appropriate and, in some cases, limited.
On OurFamilyWizard, co-parents can create child and third-party accounts for free. They can also link to their legal professional's OurFamilyWizard practitioner account for no extra charge. The access of these different accounts is tailored to the scope of their roles, so parents don't have to worry about children being privy to adult concerns or professionals not being able to see the whole picture.
Learn more about the different types of accounts on OurFamilyWizard with these links:
Free co-parenting apps or messaging platforms do not have a simple integration for your entire team. Whether you have to download PDFs of records to then send to your lawyer or forward an unruly email thread about scheduling to your partner, clumsy connections between your co-parenting platform and the people you rely on make communication cumbersome. It also increases the opportunity for mishaps and miscommunication.
When it comes to keeping legal professionals or the court system apprised of your co-parenting, incomplete access to communication records is a serious concern. Judges, lawyers, parenting coordinators, and other legal professionals should be able to see the full picture without worrying that a key message or calendar appointment was left out of the material they received from co-parents.
Professional access on OurFamilyWizard solves those concerns by ensuring that the legal practitioners with whom you are working see the entire story, backed by accurate and permanent records.
---
Secure and safeguarded communication
Children's information must always be protected, especially when parents are using the internet for their co-parenting communication. That's why security should always be a top priority for any co-parenting app.
Free co-parenting apps often do not have the necessary infrastructure to provide reliable security for their users' information. Some may not even use encryption when storing and transmitting data provided by parents. That can place the often sensitive information uploaded to those apps in serious jeopardy.
Here at OurFamilyWizard, we understand the absolute importance of protecting your family's information. To that end, OurFamilyWizard uses not only industry-standard SSL encryption to protect data transmissions, but also uses Transparent Data Encryption and Redaction to protect data during storage and access inside of our database.
---
Commitment to customer support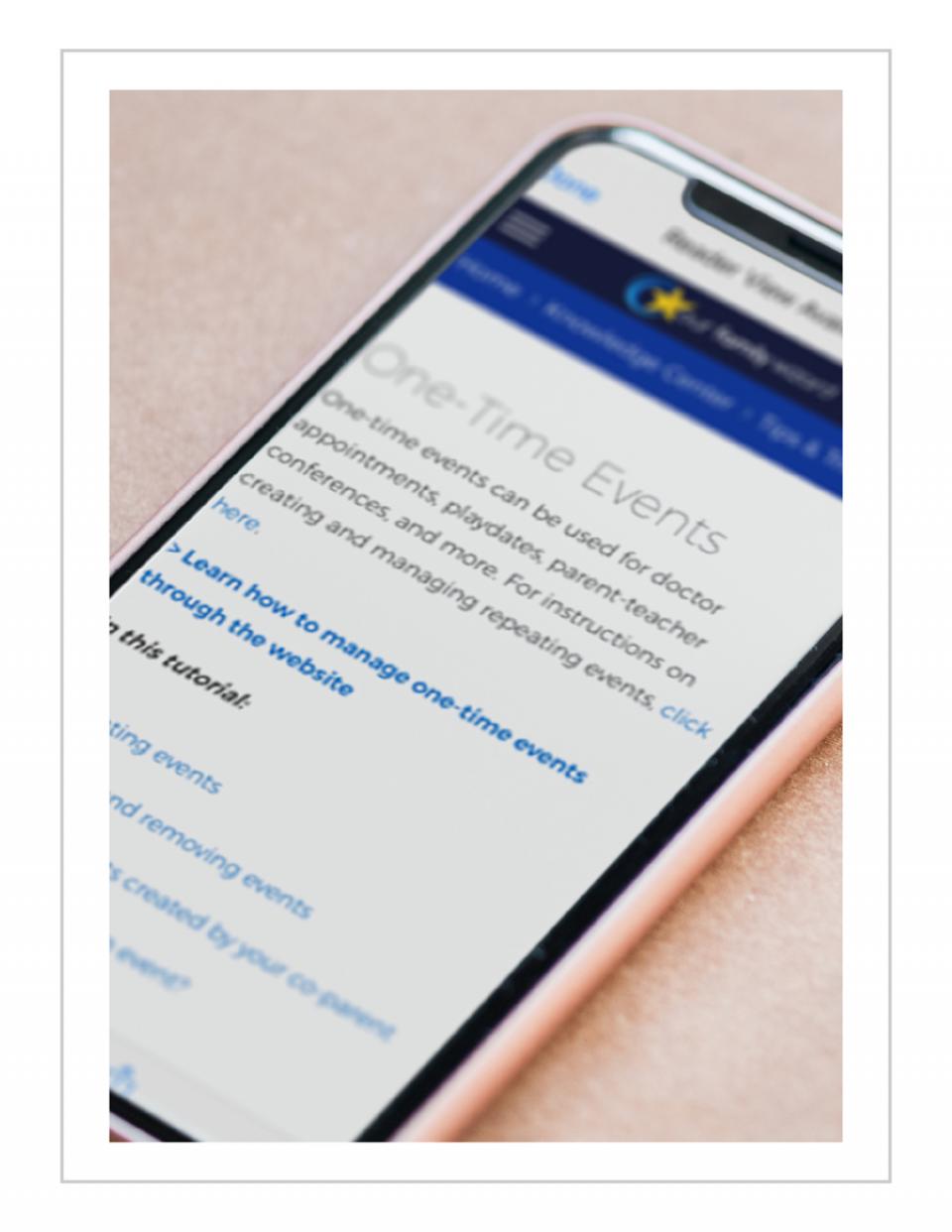 Learning a new co-parenting platform can be quite the undertaking. Customer support is critical to easing that transition and to making sure that you and your co-parent are set up for successful communication.
Free co-parenting apps often do not, or simply cannot, prioritize quick and reliable support for their users. Parents may only have an email address for support and time windows for a response of anywhere from 48-72 hours.
Critical questions about co-parenting communication cannot wait that long.
At OurFamilyWizard, parents have access to a dedicated support team that is both fully versed in using every tool on OurFamilyWizard and available seven days a week. They can be reached by phone, email, or online contact form, and parents can count on a same-day response if they reach out during support hours.
---
The best co‑parenting app
Co-parenting immediately after a high-conflict divorce takes dedication and hard work. It's a complicated relationship that is only made tougher when the wrong tools are used. Even so, many parents may be tempted to turn to free tools despite their lack of key features.
But the costs of relying on free tools to keep conflict out of your co-parenting are far greater in the long-run.
Whether that's the expense of returning to court when miscommunication becomes too much or the cost borne by children who aren't adequately protected from conflict, co-parenting apps that prioritize a small price tag over the strength of their tools simply aren't worth it.
Prioritize the health of your co-parenting by using tools designed with care and intention. Co-parenting is a skill to be nurtured, and like with any other skill, it needs proper support to truly flourish. Get the support of OurFamilyWizard's 18 years of experience with helping co-parents find their way forward.