6 Ideas for When Your Child and Partner Meet for the First Time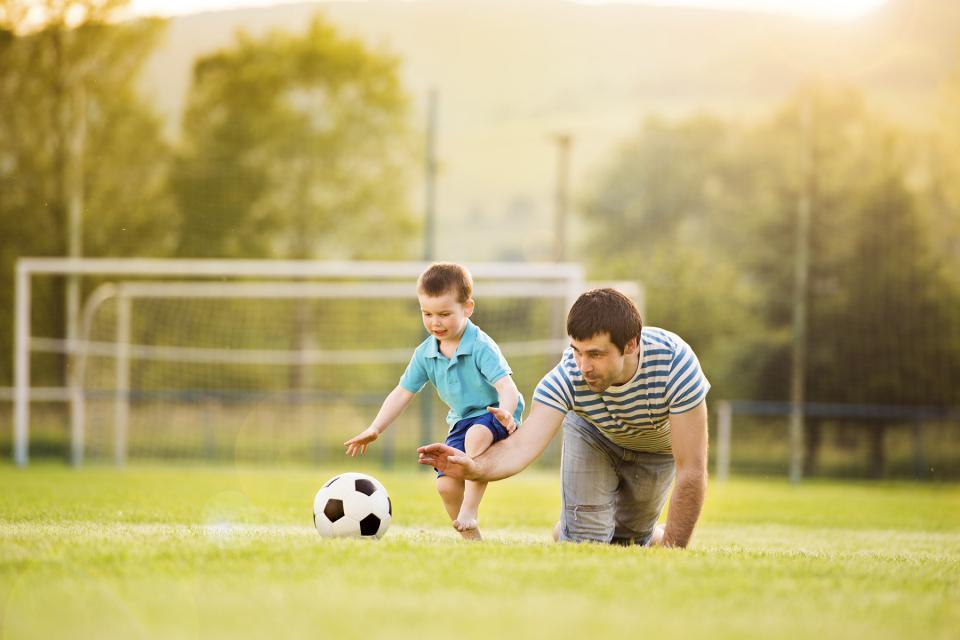 Meeting a partner's children for the first time is one of the biggest milestones in a relationship, so it's no wonder that the prospect can be more than a little intimidating. Leading up to the event, co-parents and their partners are left agonising over the 'what ifs'. What if they don't like each other, what if they don't get along, what if they're not ready—these and other questions can overwhelm couples who feel ready to take the next step in building a life together. But like with most things, some preparation and careful forethought can ease the way and help the relationships between your partner and your children get off to a solid start.
Preparing for the meeting
Deciding When
The most important piece that must be decided before your partner and your children meet is whether or not it's the right time. Your relationship should be well-established and stable before any introductions are made. This prevents children from meeting and forming attachments to partners who may not be in it for the long haul.
You may need to consult your parenting agreement as well. Some plans will include instructions for how to handle introductions between children and new partners and when. If there are such stipulations in your agreement, respect them and do not introduce your partner before the time allowed in your parenting plan.
Research
If you've reached the point where you feel comfortable with introductions, by now you have most likely spoken about your children with your new partner quite a bit. Likewise, your partner has probably asked more than a few questions as well!
Nevertheless, in preparation for the meeting, you should make sure that your partner has a strong handle on your children's interests and unique personalities. Be sure to keep them updated about the current events of your children's lives, too, so that any sore spots can be avoided.
Expectation management
First-impressions are rarely perfect, and introductions between new partners and children are no different. Yet parents and their partners may feel overwhelming pressure to pull off the meeting without a hitch, and that can make managing expectations difficult.
While it's important that these introductions be treated seriously and approached with care, parents and their new partners should not aim for flawlessness. Instead, try to maintain realistic expectations. Keep in mind that these introductions are likely just the first step toward what will hopefully be lifelong connections. There will be many more opportunities for new partners and children to build strong relationships.
Planning the introductions
When deciding how to introduce your children to your partner, it's important that the activity or event be tailored to your child's personality and needs. To help you assess whether or not an idea would be sensible for your family, ask yourself the following questions.
Is it age-appropriate? An obvious first question when trying to plan an introduction is whether or not the activity is appropriate for the age of your child. A perfect activity for a pre-teen might be a lackluster choice for an eight-year-old. If you have children of different ages, aim for an activity that would still be engaging for your older children without being overwhelming for their younger siblings.

Does it have a clear start/end time? Aim to keep first introductions short and sweet. Pick an activity that has a clear beginning and end time so your children are not overwhelmed by the meeting.

Does it incorporate the interests of the child? First introductions are stressful, so pick an activity that will keep your children engaged and entertained.
6 perfect activities for partner-child introductions
Toddlers to Pre-K
For young children, it's particularly important that introductory meetings happen in familiar surroundings. Plans also need to be flexible!
Watch their favourite movie or television show
Make some popcorn, get comfortable on the couch, and watch a beloved movie or an episode of your child's favourite show. This activity is perfectly low-key, keeping your child in their comfort zone for a pressure-free first meeting.
Plan a short outing to their favourite park
If you'd prefer something more active, a quick trip to your local park may do the trick. Occupied with their favourite slides and swings, children may have an easier time interacting naturally with your new partner.  
Elementary-aged children
With slightly older children, you can be a little more creative with your planning. However, it's still important that you plan active events that do not put pressure on your children to have lengthy conversations with your partner. Instead, allow them to get to know each other by actively engaging in a favourite pastime or hobby.
Go for a nature walk
If your child is a budding ornithologist or simply appreciates the outdoors, a short walk through a local natural area can be a great choice for introductory meetings. Walks give ample opportunity for short conversations without placing too much pressure on those interactions.
Play a round of their favourite board game together
Depending on the season or weather, a nature walk may be neither the most pleasant nor most plausible activity. If you need an indoor option, an afternoon or evening playing board games is a great choice. To prevent competition from souring the mood, look into the many cooperative board game options that are available instead. Working on the same team toward a common goal is a great activity for your child's first time meeting with your partner.
Pre-teens and teenagers
Children in middle school or high school may be better able to handle longer conversations with your partner. Even so, activities that allow for interaction without emphasis on one-on-one conversations are still ideal.
Dinner and trivia
A long, sit-down meal may feel like too much for a first meeting. But if your teenager is obsessed with interesting factoids, having dinner while participating in a round of trivia may be the perfect activity for introducing them to your partner. Certain restaurants may even have trivia brunches as well if your child is more of an early-bird.
Take a trip to the local arcade
Whether it's engaging in some friendly competition over four-way Pac-man or cheering each other on in skee-ball, spending a couple hours in your local arcade can give ample opportunity for positive interactions between your partner and your children. Plus, if anyone needs a short break, playing a solo game of pinball can give them a chance to breathe.
Introducing your partner to your children is a huge step forward, and that can make planning for it absolutely nerve-wracking. It's important to remain positive and keep things in perspective. This first meeting is just a single interaction in what will hopefully be a lasting relationship filled with great memories. It doesn't need to go perfectly, as first impressions rarely do. But preparations should still be made, paying extra time and attention to choosing an activity that's age-appropriate, has clearly defined begin and end times, and takes your child's interests into account.