5 Tips for Blending Families With Teens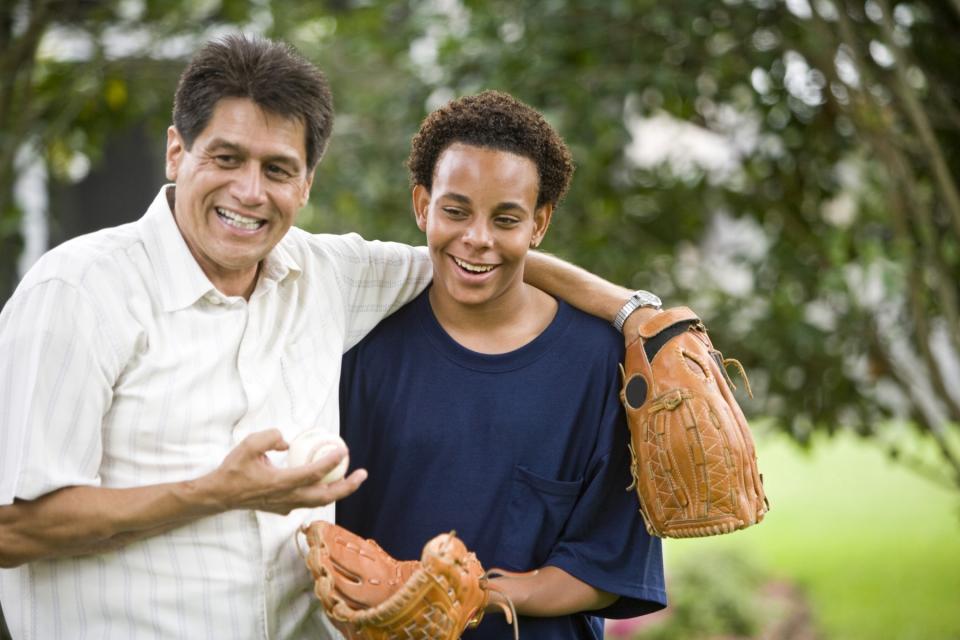 Blended families are perhaps more prevalent than ever before, but that doesn't necessarily make it any easier for these families to adapt to this new arrangement. For teens, in particular, a new partner entering their parent's life can stir all kinds of emotions.
Sometimes, it may be painful and confusing, while at other times, it can feel exciting and hopeful. As a parent, taking the process slowly and employing the right strategies is the best thing you can do to encourage a positive progression as you integrate your families.
5 Tips for Blending Families with Teens
Blending a family with teens may be filled with ups and downs, yet when done right, it can be so rewarding for the whole family. Here are five tips for blending a family with teens.
Be smart about introductions
Introducing your children to a new partner is a big step, both in your relationship and for your family. It's best not to rush this introduction. You should feel confident that your partner will be a constant figure in your life before you let them meet your children or your teens.
Once you do feel ready to make this introduction, plan it well. Have a plan in place for when they'll meet and where the introduction will take place. A bit of structure could help to make this meeting more comfortable for everyone involved. Read this article for more insights and ideas for how to stage a healthy introduction between your children and your new partner. 
Give friendships time to grow
In your blended family, it might not just be your children and new partner getting to know one another. If your partner has children, you would be getting to know them as well. Also, in this scenario, your children and your partner's children would all be getting to know each other.
Teens, especially, may resist and push back on building a relationship with your new partner. Each of these new relationships is unique and will require their own time to grow. You won't become a perfectly blended family overnight. As much as you hope for the process to go well, plan for hiccups. Don't expect everyone to become close friends right away or even after a few months. As you get to know each other and find things to bond over, the relationships will cultivate. Take it slow.
Discover ways to bond and build a friendship
Teens have diverse interests, many of which may align with things you're interested in as an adult. Get to know what the teens in your blended family are into, and be vigilant about finding places where your interests collide.
It can be anything, from loving the same TV shows or sports teams to enjoying the same foods or jokes. Acknowledging these similar interests and making an effort to enjoy things you both love together may help you to bond and become better friends over time. 
Be a team in raising your teens
As your new partner becomes more involved with your family, you should have more in-depth conversations about parenting.
Talk to your new partner about the needs of your teenage children, and ask about the needs of your partner's children. Get on the same page about how to handle discipline, house rules, and other key topics. Discuss what you both wish for your newly blended family as time goes on and how you will work together to get there.
As a family, talk to your teens and children about what your hopes are for your blended family. Acknowledge that this is a new situation for everyone involved and that it might feel scary. Reassure them that you are all here to support each other as you all move into the future as a family.
Expect emotions
For teens, their parents' separation or divorce is one of the most devastating emotional challenges they have ever had to face. On top of this, simply being a teen isn't always very easy. When working on blending your family, expect that your teens will experience a range of both positive and negative emotions.
Be patient with your teen. Allow them to have a certain amount of space to react as they will while also keeping a close eye and open ear on how they are doing. Make sure to reinforce the fact that they can always come to any of the adults in their life for support. That includes both of their parents plus the bonus parents entering their lives.
If you have concerns about your teen's well-being as you work to blend families, don't hesitate to seek guidance from a professional. Counsellors at your teen's school
If there is any concern about your teen's well-being, you may want to seek guidance from a professional. You may consider speaking to a counsellor at your teen's school or enlisting help from another mental health professional who specializes in working with teenagers. 
Blending a family with teens might not be very simple, nor will it come together right away. Be patient as you let the relationships in your newly blended family grow in their own time. When done well, being part of a blended family can be a very positive thing for you, your new partner, and your teens.