5 School Situations and How to Handle Them as Co-Parents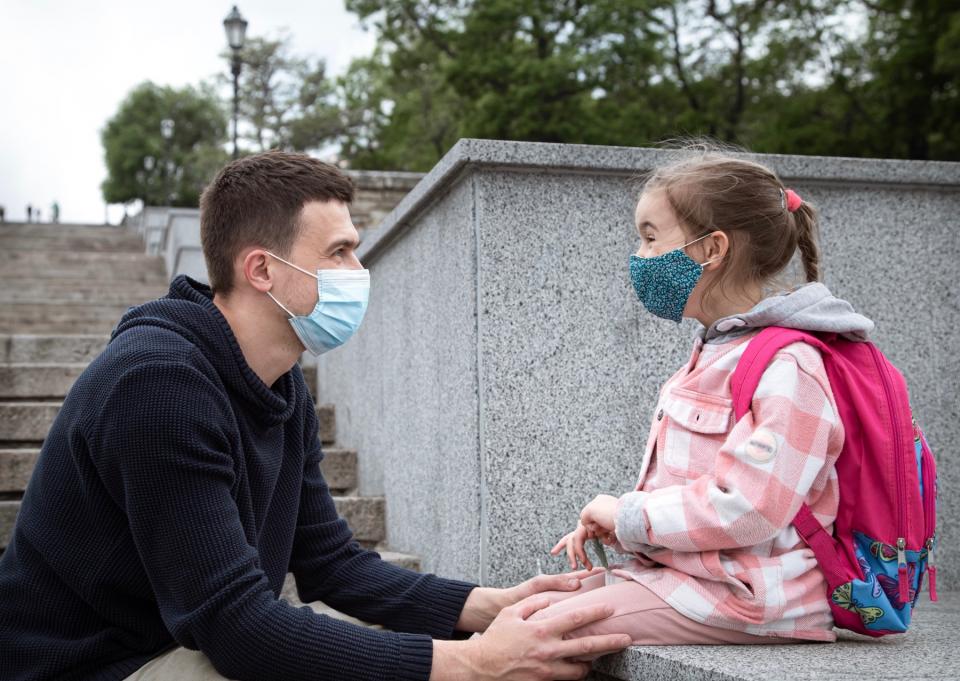 A new school year always brings about change for children. New teachers, different classmates, and more advanced subjects require kids to take a fresh approach to the new year to meet these challenges and other new situations they'll face.
Parents should also be prepared to tackle new obstacles in their child's new school year, especially those who recently separated or began the divorce process during a school break. 
Your child's first school year after your separation or divorce will be challenging for your whole family. It will require you and your co-parent to refresh your outlook on how you will help your child thrive through the school year now that you're in separate homes.
It also compels you to consider how you plan to handle various school-related situations that impact your child.
Homework, field trips, school lunches, and parent-teacher conferences are all matters that you might not have worried too much about how you'd handle before. In addition, the is still the lingering possibility of having to transition into virtual schooling again if pandemic guidelines call for it once again.
Take some time to plan ahead for these and other school situations before they come up. Here are some tips to consider for handling these kinds of situations as co-parents.
Homework and Projects
Kids are often good at adapting to new rules and routines, but that doesn't mean they won't need extra support throughout the transition to living in two homes. 
When it comes to school projects and daily homework, it's important to define your collective expectations to not let their work slip depending on whose house they are at. Ideally, parents who share time with their kids will be on the same page when it comes to expectations regarding their child's homework and studying. 
Get your child into a predictable routine for completing assignments and prepping for tests at each of their homes. Even if your child does homework after dinner at one house but does it before dinner at the other, what's important is that the expectation is set for them to take care of their school tasks at a designated time in each home.
As they move between your houses, be aware of where their books and other essential school-related items are. You might make it your child's responsibility to pack and ensure that they have everything they need to go to their other parent's house, but it doesn't hurt to do a quick once-over with them before they head out to make sure nothing important gets left.
Big projects and presentations may also arise here and there. While these might not require constant attention, do your best to keep your child on time with due dates. Again, your child's school supplies and turning in projects on time is their responsibility, but you and your co-parent can help ensure that everything moves between homes and that projects get turned in when they're due.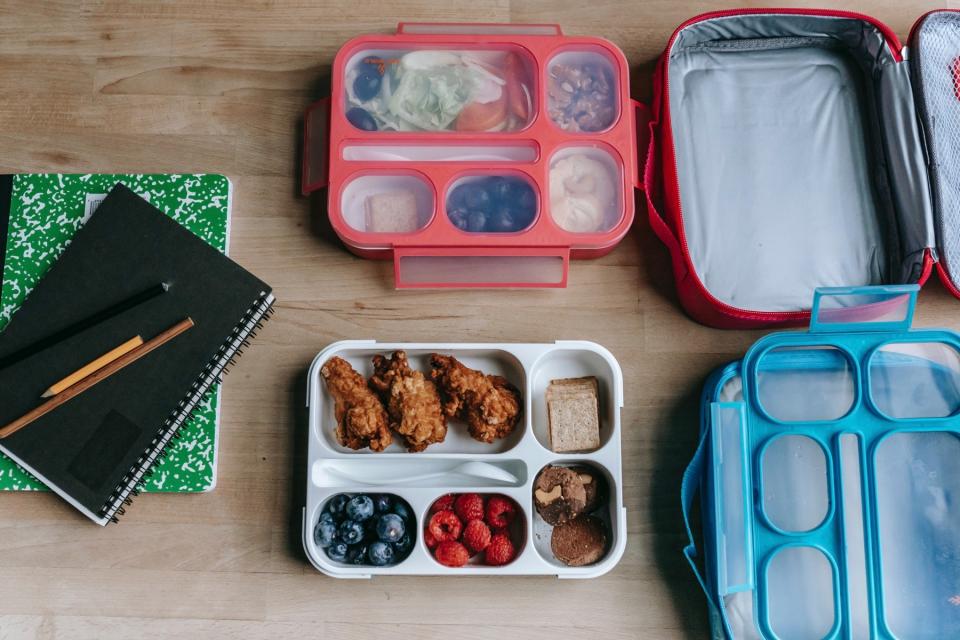 School Lunches
Whether your child takes a lunch or buys one at school, it's a good idea to coordinate plans for handling school meals.
Depending on your child's age and development, they may be able to pack their lunch and have done so for a few years already. Make sure they're filling their lunch bag with nutritious and filling options that won't leave them still feeling hungry.
If your child buys lunch at school, be sure that you and your co-parent have a plan for how to handle these costs. Check your parenting agreement to see if there is anything noted about lunch costs for your child, and follow the agreement if it is. 
Handle any reimbursements for lunch money with your co-parent directly, never through your child. Even asking them to pass a check to their other parent puts a burden on them, which can be stressful.
Field Trips and School Events
Field trips are definitely a highlight during the school year for many kids, so keep them exciting!
When your child comes home with a field trip permission form, have a plan in place for how you will communicate trip details and handle any costs. Use a secure communication system to share forms as you receive them and handle any discussions about reimbursements and expenses for trips.
If it's doable for you, try to volunteer for at least one field trip or other school-related events during the year. Other activities might include a back-to-school carnival, holiday celebrations, or some extracurricular event that takes place over the weekend.
Coordinate with your co-parent as to which activities you plan to attend or chaperone. If you'll both be at the same event, be prepared to be cordial with one another. You might not have to socialize or sit together at the event, but you may have to interact at some point.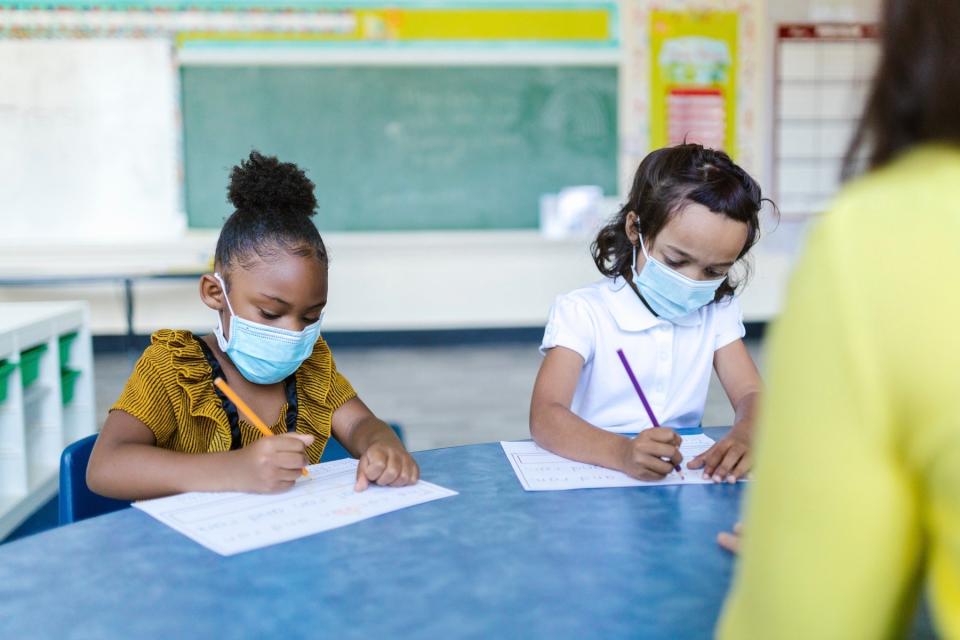 Parent-Teacher Conferences
Parent-teacher conferences provide parents with insight into how their child is performing in the classroom through the eyes of their teachers. As co-parents, strive to attend these meetings together if you are able.
As long as you can maintain a peaceful demeanour during the meeting, it will serve both of you well to be there and hear about your child's academic performance directly from their teacher. If attending the conference together is not a workable option, consider asking your child's teacher to schedule a time to meet with each of you individually.
Remember: these meetings are about your child, so keep the focus on them. If their teacher asks about your parenting arrangement, be honest. Be sure that their teacher knows that you are parenting from separate homes as it can only help them gain insight into your child's behaviour.
After the conference, both you and your co-parent should give feedback to your child. Let them know how it went and your thoughts on what their teacher said. Even if you know your co-parent talked to them already, always share your two cents to let your child know you care about how they're doing in school.
Virtual Schooling and Pandemic Changes
When the pandemic forced schools to close across the nation in 2020, parents all over the country scrambled to find the right way to make virtual schooling—on top of working from home—work for their families. 
Many kids are starting this new school year in person, but as information about the ongoing pandemic evolves, the possibility of schools closing again remains. 
Make a plan for how you will handle abrupt changes to your child's school routine, and try to align on that plan with your co-parent. It might be hard to agree on a plan, but remember that in the event of a change in school guidelines, you'll likely have to act fast. 
Keep your child's wellbeing at the forefront of any plans or decisions you make. This includes how you talk to them about the pandemic and safety guidelines.
It can be confusing for kids to hear mixed messages from their parents. Try to be consistent in how you talk to your child about any changes that come up, like having to wear masks indoors again or needing to return home for virtual schooling. Giving your kids clear, age-appropriate explanations is a good approach to take.
 
Handling school-related matters as co-parents after separation is likely to be somewhat touch-and-go. Take the time to consider these and other common school situations you can think of to help prepare yourself to handle them before they each arise.