4 Tips for Prepping Your Child to Go Back to School with Less Anxiety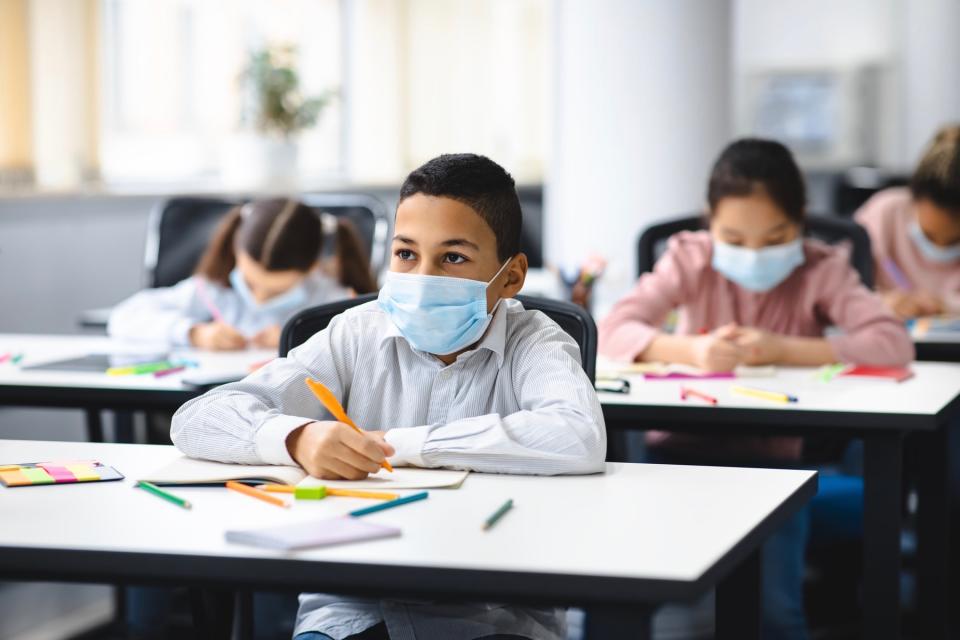 The weeks leading up to heading back to school aren't always so easy-breezy for children and their parents alike.
Kids may be feeling sad for their freedom from homework and tests to end, but at the same time, they may be ready to get back to the routine of moving between classes and catching up with friends in the lunchroom. 
The 2021-2022 school year is unique because it comes after a school year in which many kids spent either immersed in virtual learning or dealing with hybrid schooling routines.
In addition, many children experienced new challenges that tested their emotions and will likely continue into this school year, like having to cope with ever-changing guidelines and conflicting messages over what's safe or not safe to do.
While some kids might be thrilled to jump back into the swing of learning in a classroom, easing back into an in-person or hybrid school year might not be so exciting for others.
Still, there is plenty that parents can do to help ease their child's anxieties and help make the back-to-school transition as smooth as possible this year.
 
Give your child space to share their feelings
Back-to-school worries aren't abnormal whatsoever. The thought of having to meet new people, navigate a new building, and confront new academic challenges—all starting from the very first day—could build anxiety in any person.
What may be more unique to this year is the worry added by the ongoing pandemic and related safety guidelines. Some kids may feel concerned about the safety of their health while at school. Others may feel anxious about socializing in person again after months of limited social connection or online-only interactions.
Listen to your kids and observe their behaviours in the weeks leading up to their first day back. For example, acting irritated or clingy could be signs of anxiety, as could complaints of headaches, tummy aches, or any out-of-the-ordinary behaviours. 
Give your child space to express their emotions about heading back to school and be there to acknowledge their feelings. Let them know that you have their back and will be there to help and support them every step of the way as they get back into the school routine.
This time of year can be just as anxiety-inducing for parents as it may be for their children. Still, this year, in particular, may feel more uncertain as pandemic precautions could evolve even as the school year begins. Do what you can to manage your own stress and stay vigilant about not passing more anxiety onto your kids.
Make school preparations a team effort
There's a lot that goes into getting ready for school. In fact, some aspects of preparation might make the near school year more exciting by bringing it to life.
Shopping for supplies
Perhaps one of the most exciting parts about heading back to school for many kids is getting new supplies.
Plan for making trips to the store to get supplies. If shopping online, plan for your at-home shopping experience by setting aside an hour or two to look things over with your child.
If you're in a position where purchasing all new supplies goes beyond your budget, your child's school district or your local Salvation Army are just two of several resources you may want to check out for getting your child the supplies they need. 
For children who divide their time between two different homes, it may be best to have certain supplies in each of their homes, like loose paper and pencils. Co-parents, do your best to work with each other to coordinate times for you each to have school supply shopping days with your child.
No matter how you are handling this process, each parent working on getting your child basic supplies will help them see that you are both interested in helping them succeed this school year.
Visiting the school
Going to a new school can be scary for even the bravest of kids. It can also be intimidating to go back to a place you haven't been to in more than a year. 
Having a sense of direction on the first day of class can make a huge difference in improving the outcome of that day. Whether your child is starting at a new school or feeling nervous that they won't remember their old building, bring them to visit their school before the new year starts.
Starting from the location in which they'll be dropped off, give your child a tour of the various places they'll be throughout their school days. Walk the hallways to get to their different classrooms, visit the lunchroom, and help them find their locker. 
Keep in mind that you may need to contact school faculty or your child's teacher to arrange a visit. It's also possible that your child's teacher or the school may outline rules for social distancing, sanitization, and mask-wearing while inside the building or on school grounds.
Be mindful to help your child understand what they need to do to follow these precautions and help them recognize that doing so will help keep them and everyone around them safe each day.
Meeting ahead of time with classmates
Having to make new friends or even remember how to socialize in person on the first day of school can be difficult to handle emotionally. To ease this aspect of first-day anxieties, see about organizing one or more playdates or meet-ups for your child and their classmates. 
For younger children, you may consider working with the other parents to find times for the kids to get together, whether it's just a two-kid playdate or a big group get-together at the park.
Older children may have opinions on how or when they want to meet other kids. Acknowledge any concerns they express and work with them to find a compromise that you're both comfortable with.
Even if the first meeting with other kids is virtual, this will still give your child the advantage of recognizing a few familiar faces on the first official day back. 
Talk to their teachers
The beginning of a new school year is the perfect opportunity to help set your child's relationship with their new teachers off on the right note. Be ready to communicate information to teachers that can better enable them to work with your child in the best way possible.
Bring their new teachers any notes that previous teachers had passed to you, especially related to what they would recommend to support your child's return to in-person classroom schooling.
You should also pass on things you know about your child, like what might trigger them to get upset and what strategies you find are most effective for helping them cope or overcome a difficult moment.
If you recently separated or divorced from your child's other parent, make your child's teachers are aware of this, at least their primary teacher. Your child may express any stress they're experiencing related to this new family development while at school, so cluing teachers into the changes that your child is experiencing at home could help them navigate how they approach working with your child.
This year, it will be essential for all parents to stay aware of any updates to school safety precautions and changes to guidelines related to the pandemic. It's also important to make sure that any changes that affect your child's day-to-day routine at school are communicated clearly to them. 
Keep an eye on communications from teachers and your child's school to make sure you're as prepared as you can be for any adjustments that might come as you all ease into the new school year.
Even if your child's teacher is going over any rule changes while in class, it may be a good idea to go over them again at home, especially regarding anything that could impact their health and safety.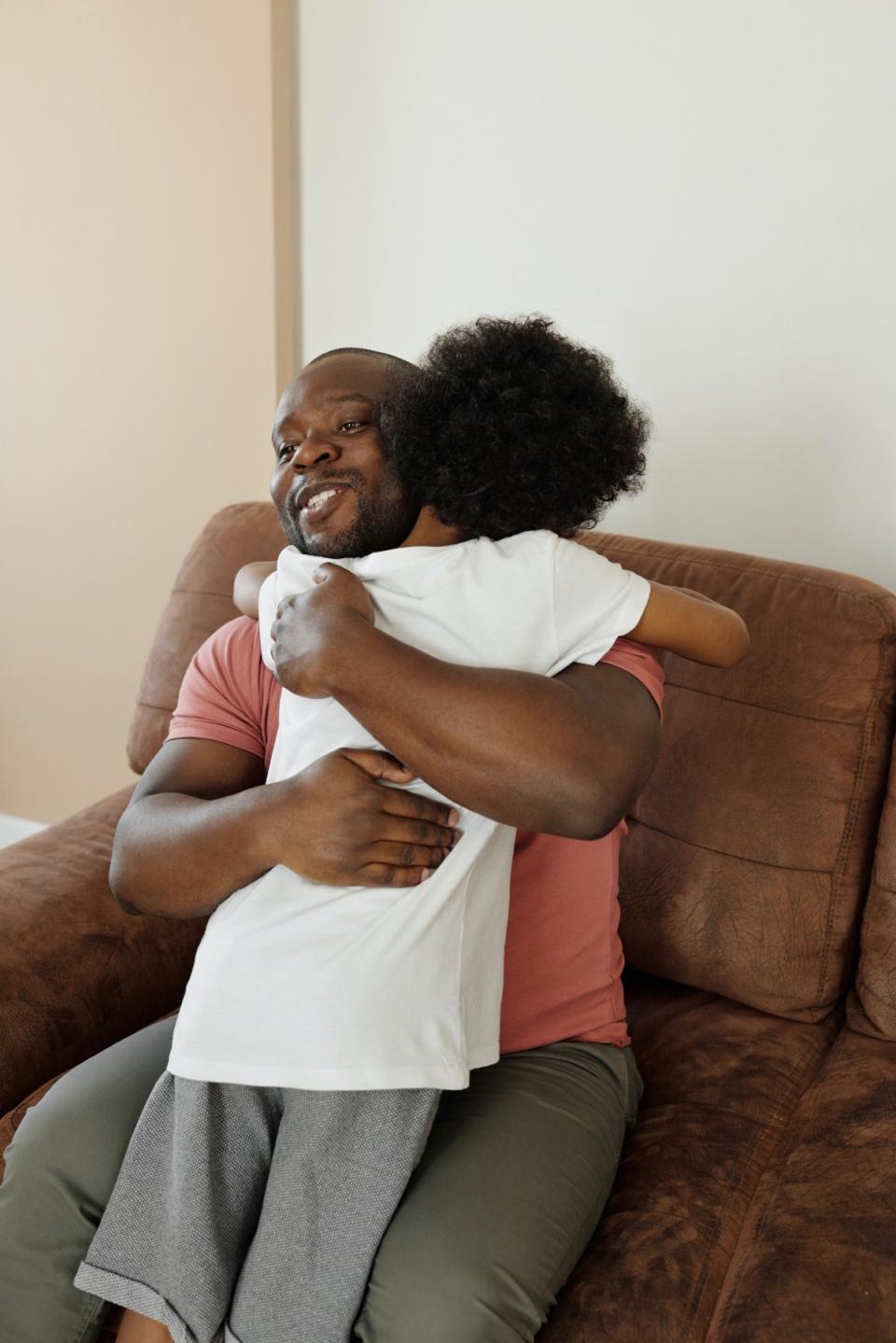 Encourage an open dialogue throughout the transition
Keeping a pulse on how your child is doing emotionally as they return to school is crucial, but it's also important not to interrogate or overwhelm them with questions.
As the school year gets going, do your best to encourage your child to talk about how their time at school was each day. If simply asking, "How was your day?" does elicit much of a response, try and get creative with your questions.
Ask about things like what the best thing they learned today was, what they ate for lunch, and if they had any challenging moments that they overcame with a lesson or in their interactions with friends. Even if your child doesn't give you too much information each day, knowing that you are interested in hearing about it can help them feel your support.
 
This year's return to school may feel very different than those in years past, so starting things off on the right foot is a positive step towards influencing a better year overall without so much stress or anxiety. 
If you notice that your child is having a hard time acclimating back to school, remember to stay in communication with their teachers and other trusted professionals. School counsellors can be a great resource to help your child cope with emotional challenges they may face, as are other mental health professionals who specialize in working with children.