The Best Co-Parenting App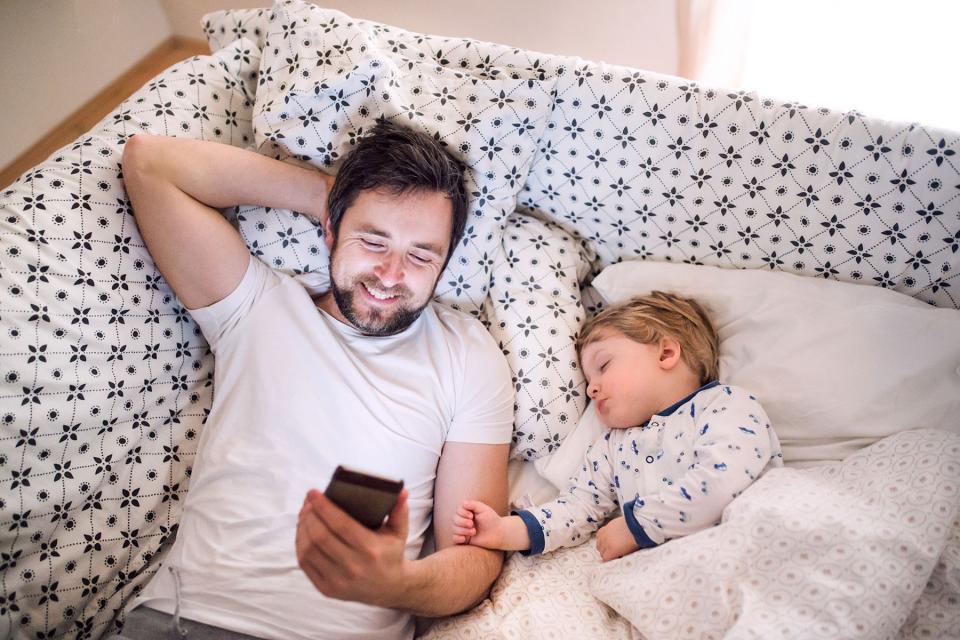 Co-parenting can be a challenging ordeal. Whether you're just separating or have been divorced for some time, you know how difficult it can be even on good days. Remembering school and activities schedules, managing parenting costs, and even just knowing what shoe size each of your kids wears is a lot to maintain. Keeping all of that in order on your own—on top of your personal life and work responsibilities—is a lot to take on.
When one family is spread across two houses, keeping details organized can be a difficult task. Information about your family is so important to stay on top of, but it's not always easy to remember the answer for everything right off the top of your head. That's where technology comes into play. 
Smartphones and tablets seem to go everywhere with us these days, and apps on our mobile devices keep us connected to all things that are essential to us as we go on with our days. Unlike in years past, technology today has made it possible for divorced or separated parents to share information and stay connected even from a distance. Mobile apps specifically designed to facilitate co-parenting communication go even further to help keep a family's information well documented and organized.
What is a Co-Parenting App?
A co-parenting app is a type of smartphone application built to help divorced, separated, or never-married parents communicate effectively about everything related to raising their children. Some co-parenting apps are built to keep communication about different types of information organized and will include a variety of features for things like expense tracking, coordinating schedules, messages, and more.
One such app, the OurFamilyWizard app for co-parents, gives parents the most robust toolset for keeping communication on track, whether at home or on the go.
OurFamilyWizard Technology for Co-Parents
Since 2001, OurFamilyWizard has helped to transform the way that co-parents communicate and share family information across separate homes. OurFamilyWizard isolates co-parenting communication to one neutral zone so that each parent can focus solely on the family matters at hand when logged in. All information shared within the family is accurately documented and always available when either parent needs it, helping to reduce conflict between co-parents in regards to information sharing.
Using the OurFamilyWizard mobile app, parents can access a variety of communication tools built specifically to support co-parenting. These tools include:
Calendar
The OFW Calendar helps you document parenting time schedules, activities for your kids, family holidays, and so much more. Other tools in the Calendar include:
Trade/Swap: Make clear, documented requests for parenting time swaps. Changes to your parenting time schedule automatically update our calendar over the dates in question.
Journal: Record your co-parenting observations and details about daily occurrences. Journals can be private or shared with other members of your family.
Expense Log
The Expense Log on OFW is where you can document child-related spending and send e-payments to your co-parent. These features help you to maintain a record of approved and refused requests for reimbursements for medical expenses or child support.
Assign a category to an expense to break down each parent's total of responsibility towards that cost.
Upload receipts to each expense straight from your smartphone.
Info Bank
Access to family vital information from anywhere. Co-parents can upload details such as their children's clothing sizes, medical data, school schedules, babysitter contact information, and so much more. 
Upload documents like report cards, family photos, and your parenting agreement to share with your co-parent in the MyFiles section.
Organized into various sections, it's quick and easy to locate the detail you're looking for right when you need it.
Message Board
Your private message board helps to separate your co-parenting conversations from your regular email and your text messages. All messages are stored indefinitely and time-stamped when they are sent as well as when your co-parent first views them. 
Review detailed notifications of your co-parent's activity in your account by reviewing your Action Items and System Messages
Use ToneMeter™ to examine the tone of your messages to keep your correspondence low-conflict.
Additional Features
More than the four basic features of OFW, there are additional tools that help you get even more out of this communication tool.
Generate customizable reports to download as PDFs or print directly from your home computer at no additional cost to you.
Free web and mobile access let you keep your important family information with you at home or away. Apps are available for iOS and Android. 
Child and Third-Party Accounts help you keep your kids and extended family members in the loop. These limited access accounts can only view the calendar and send and receive their own messages.
Free access for your family law or mental health practitioners allows your professionals to work with you directly on OFW and oversee your correspondence as needed.
With so much activity swirling around everyday life, the OurFamilyWizard mobile app creates order for families even when things feel chaotic. By providing a mobile platform for co-parents to do more than just message each other, OurFamilyWizard allows parents to take advantage of today's technology and streamline co-parenting straight from their mobile device.
The OurFamilyWizard website and mobile apps have proven to be so effective that judges in all 7 Canadian provinces and all 50 states in the U.S. have ordered co-parents to use the website. If your family is looking for a solution to reduce conflict and organize your family information, check out the best co-parenting communication features available on the OFW mobile app for yourself. Click here to sign up!