Provide Your Elders with the Care They Deserve
If you and your siblings need a comprehensive, communication platform to organize the care of elderly family members, consider OurFamilyWizard. Elder care can be simplified with the help of our suite of robust tools.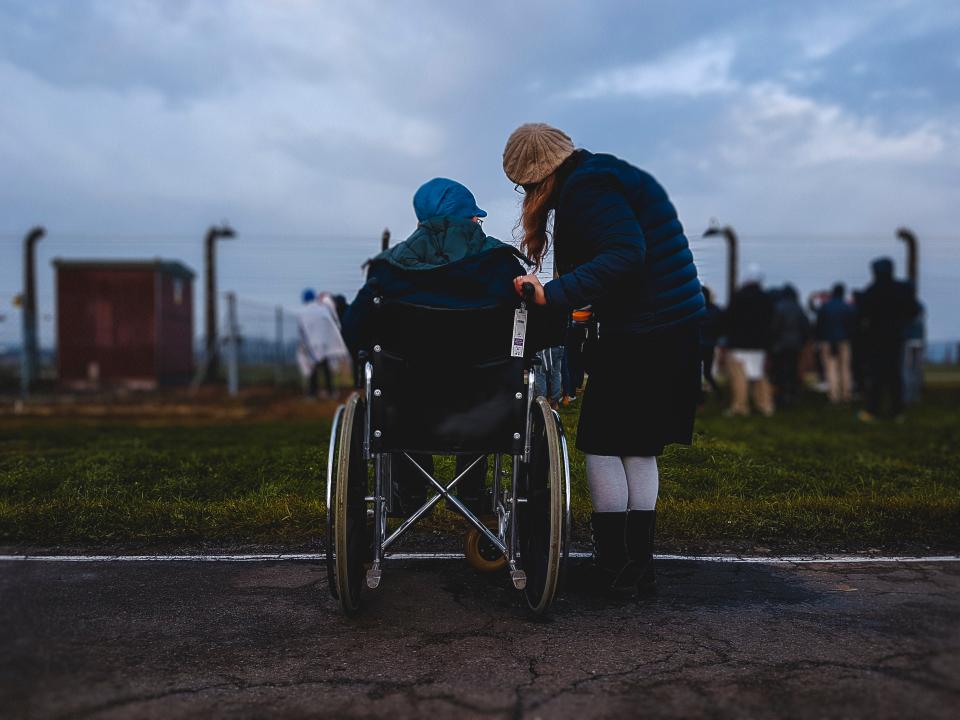 At the OurFamilyWizard® website, we have always been dedicated to providing our customers with the best tools and resources possible to organize their child custody and parenting plan agreements, leaving them with more time to spend on more important things. Now, the OurFamilyWizard® website is meeting the needs of you and your elderly parents!
Let us help you and your siblings to care for your parents.
The roles may have switched, but you've got it easy.
You and your siblings can easily manage and divide the day-to-day schedules of your elderly parents with the OurFamilyWizard® calendar tool. All family members have access to a single online calendar so that everyone is on the same page.
Keep the family organized and up to date by having all of your parents' important records and documentation in one place for everyone to access. Medical information regarding your elderly parents is always important for everyone in the family to have access to.
Easily request schedule trades with your siblings if a conflict comes up without having to pick up the phone. With the OurFamilyWizard® calendar, family members will be notified of a request to change the schedule and can approve it on the spot.
Share your thoughts and feelings with your elderly parents and family members with the OurFamilyWizard® journal and message board. Frequent communication between you and your family is important for the health of your elderly parents.
Keep your parents' care providers and doctors closer than you ever could before.
 
A great way to get everyone involved in caring for your elderly parents.
We know that the health and well-being of your elderly parents are extremely important. Now you can avoid those all too frequent (and costly) trips to the medical office by allowing your parents' care providers and doctors to set-up an OurFamilyWizard Professional account. These health professionals can oversee and communicate important information to everyone in the family by simply logging into their OurFamilyWizard® account and using the same tools that you and your family have access to.
By creating parent accounts for you and your siblings, and child accounts for your parents, the OurFamilyWizard® website becomes an extremely effective tool for managing the care of your elderly parents. The OurFamilyWizard® website is so effective for co-parenting families that judges in all 50 states, Washington D.C., and 6 Canadian provinces have ordered families to utilize the site in contested cases. Why should it be any different for families with elderly parents? Join the tens of thousands of families in over 70 countries who have already made the decision to improve their life by using the OurFamilyWizard® website.
NOTE: Many state and federal laws use terms like 'custody' when referring to arrangements regarding parenting time and decision-making for a child. While this has been the case for many years, these are not the only terms currently used to refer to these topics.
Today, many family law practitioners and even laws within certain states use terms such as 'parenting arrangements' or 'parenting responsibility,' among others, when referring to matters surrounding legal and physical child custody. You will find these terms as well as custody used on the OurFamilyWizard website.