Parenting Plans
Creating and managing a parenting plan is tough, but important work. Parenting plans will have many different aspects, including scheduling and sharing expenses, so use an online communication tool to ensure your family has access to every detail.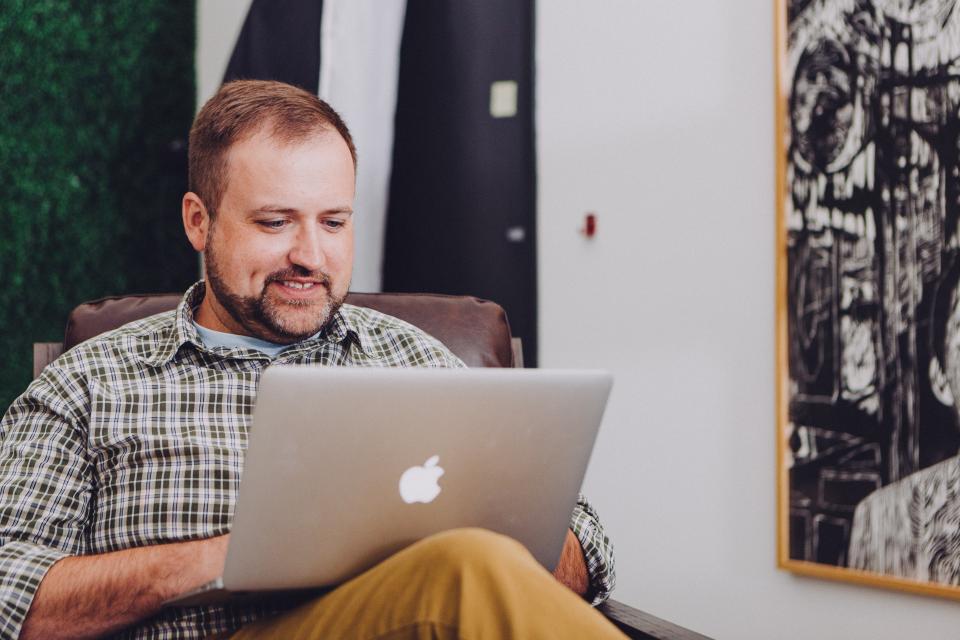 Setting up parenting plans is hard work and requires a large degree of organization. Beyond all of the important scheduling details, parenting plans can cover nearly everything that separated parents need to know. Parents are faced with the task of not only enacting their parenting plan but also with the responsibility of having to recall various details of the plan in different moments. From the parenting time schedule to the protocol for how important decisions will be made, the OurFamilyWizard website offers a variety of tools to help parents manage their plan by keeping the details readily available and well organized.
Of the many elements that comprise a parenting plan, the family schedule is one component that parents need to know on a daily basis. OFW® is equipped with calendaring tools that allow parents to document everything related to their family's agenda including the normal parenting schedule. The OurFamilyWizard calendar will document a parenting schedule according to the agreement laid out in the parenting plan. All of the common recurring patterns are accommodated by OFW®'s parenting schedule tools such as a 50/50 timeshare, 2-2-5-5 plans, every other weekend custody, and more. Even parenting schedules that don't follow a regular pattern can be created on the OFW® calendar. Parents will assign this pattern as far into the future as it is scheduled to recur according to the parenting plan, and it will be viewable on the calendar as a coloured bar above each date box. This leaves room for parents to add all of the other important details to their family agenda while the regular parenting schedule remains clear for everyone to see.
More than simply documenting the parenting schedule, parenting plans often address holidays, school breaks, and family vacations as well as how to handle other changes made to the schedule. The OurFamilyWizard website helps parents to take these items into account without interrupting the rest of the calendar. Furthermore, parents can propose changes to the schedule right on the calendar. Each proposal is thoroughly documented with the dates and times being offered or requested by a parent along with a brief reason for the proposed change. While a change will only go into effect if it is approved by the other parent, OFW®'s patented parenting time modification request tools will maintain a full record of every request and its outcome. 
A parenting plan lays out the general protocol for a lot more than just the children's schedule. It will also include other agreements such as how parenting expenses will be split. Child support payments may only cover so much of a child's everyday finances, so the parenting plan should address how those outlying expenses should be covered. Tools to help parents divide and track these expenses are available within the OurFamilyWizard expense log. Here, parents can document spending for each child and categorize expenses based on how much each parent is responsible for according to the parenting plan. Parents can document when reimbursements are made for these items.
An agreement as elaborate as a parenting plan calls for tools that can organize all of this information in such a way that makes it easy for both parents to access any detail whenever they need it. However, parenting plans often fail for because one parent does not have sufficient access to the plan or they are not providing enough input. OFW® offers a central location for parenting plans that guarantees all parents have equal access to the information stored there. It also provides a secure place for parents to maintain a dialogue about the plan and anything else concerning their family. This means that parents can not only stay up to date on the schedule and shared expenses, but they can also communicate about the parenting plan and address concerns or questions they may have about it. If parents are working with a family law professional such as a mediator or a parenting coordinator in regards to their parenting plan, the
professional can even gain access to the parent activity within the website via OFW® Professional Access. Also, the OurFamilyWizard website has other parenting planning tools that allow parents to upload and share other important details about their kids. This may include educational and medical information, emergency contact numbers, insurance details, and even a digital copy of the parenting plan itself. If parents are currently going through a divorce or need to return to court regarding a parenting dispute, all of the documentation created within each parent's OFW® account can be organized into court-ready reports. 
Divorce or separation can be a stressful time for any family, and having to keep up with a parenting plan afterward can feel irritating. Nevertheless, following a parenting plan that was created in the best interests of the children is something that is important for both parents to do. If you are in this situation, having the right tools at your disposal to support you in maintaining your parenting plan will make the situation much easier for your whole family. The OurFamilyWizard website was specifically designed with tools to help make the task of maintaining a parenting plan less difficult and more attainable for any family in this situation.
NOTE: Many state and federal laws use terms like 'custody' when referring to arrangements regarding parenting time and decision-making for a child. While this has been the case for many years, these are not the only terms currently used to refer to these topics.
Today, many family law practitioners and even laws within certain states use terms such as 'parenting arrangements' or 'parenting responsibility,' among others, when referring to matters surrounding legal and physical child custody. You will find these terms as well as custody used on the OurFamilyWizard website.