Restructuring Your Family After Divorce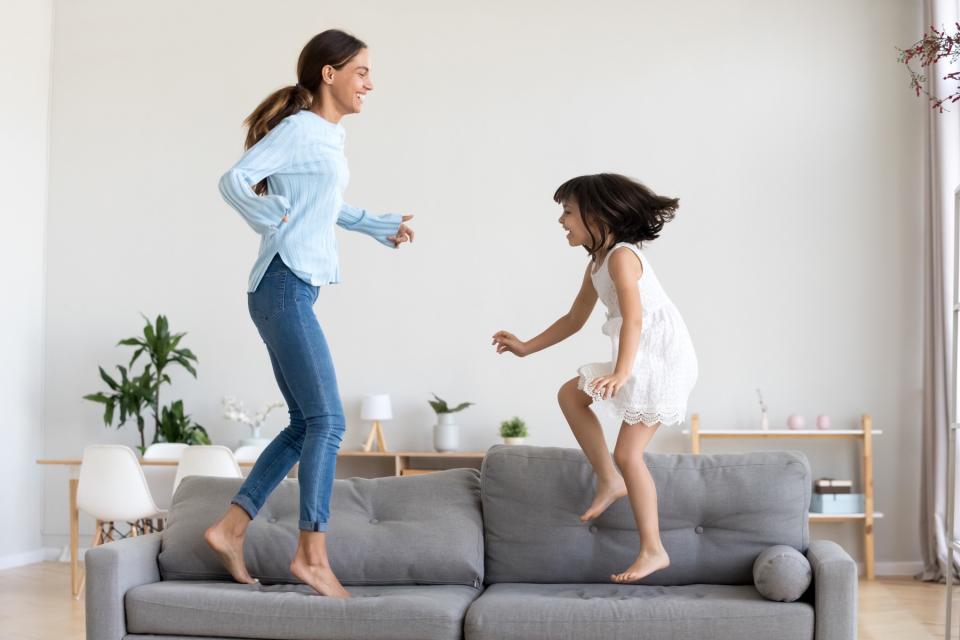 During a divorce or separation, families typically see significant changes occur in their family structure. The framework that a family previously recognized as normal transforms into something unrecognizable.
Strong emotions and feelings of anger, sadness and confusion can make it hard for everyone to move forward during this time, children included. As parents, it's crucial to work through these feelings to rebuild your mental health and stability, and to provide your kids with the support they need to move ahead.
As simple as it is to say all of this, it can be difficult for even amicable co-parents and peaceful families to regain a sense of normalcy and routine. Instead of focusing on going back to the way things were, concentrating on restructuring your family after divorce can help bring a new sense of motivation that helps everyone look ahead towards a positive future.
Whether you're recently separated or have been divorced for some time, consider these challenges and how you can restructure your family around them in a healthy way.
Restructuring Your Family After Divorce
Restructuring your family doesn't mean that every single aspect or trait that makes your family unique has to go away. But naturally, some things will inevitably change after your divorce or separation. Most notably, you or your co-parent may have to relocate.
Relocation & New Routines
Relocating your family after divorce is a challenge, no matter how you see it. Whether it's one or both parents who move, relocating has the potential to substantially alter your child's routine and daily schedule.
Moving your family to a new home can make everyone feel out of place and even uncomfortable. As good as kids can be at adapting to new situations, they do need extra support as you restructure your family home and schedule.
If you, your co-parent, or both of you must move after your divorce, carefully consider how this transition will impact your kids. Changing one or both of their homes can cause children to feel displaced and confused by their new surroundings.
Try to keep the transition into the new home as smooth as possible. Restructure your new household based on what works for your family in this new location. Take stock of what you have, what you need, and what you don't need. Get your kids involved in putting your house together so that they feel like they have a say in how your new home is structured.
Just as essential as it is for you to re-organize your new home, it's crucial that you restructure your family routine into a workable parenting schedule. Your routine should fit the needs of your children first and foremost. As much as possible, find space in your new routine for your kids to maintain what they can from their old routine such as extracurriculars or spending time with friends.
Holidays & Special Occasions
Facing the first holidays and essential family dates after a divorce will be a challenge. The emotions attached to these dates is undeniable. It can feel strange and uncomfortable to celebrate these familiar dates in an unfamiliar environment or with a different crowd.
For kids, it can be a real shock to see familiar family traditions fall by the wayside. It can also be hard not to spend time with both of their parents in the same, special day.
Instead of trying to re-create the same holidays and routines, try to start new traditions. Think back to the values that you held in your previous holiday traditions, and incorporate those into a new schedule of events.
With your co-parent, decide early on about how you will share celebrating the holidays with your kids. Keep your new plans documented and on your schedule for as much time as possible in advance as to evade the risk of coming across issues months later.
Goals & Priorities
A divorce may lead you to reconsider many aspects of your life, including your parenting. This is because as co-parents, you'll approach certain situations and challenges differently than you did as a cohesive unit.
Before you're hit with an obstacle like splitting the cost of an extracurricular activity or making a decision in an emergency medical decision, have a plan for how you'll handle it. Restructure your parenting goals to fit your new family routine.
You might not be changing core values you have for parenting, but how you enact those values may be what you must restructure. Consider the positive aspects of your family that you wish to maintain, and keep as much of those as you can in the mix.
For the goals that you can't keep or wish to change, craft co-parenting priorities that make sense for your new family structure. Keep your children and their best interests at heart as you build your goals.
Restructuring your family after divorce means to work within the reality your family is facing and build a plan to make the most of it. Keep your family moving forward so that you all find ways to thrive within your new family structure.