Financial Decisions During Divorce: How a CDFA Can Help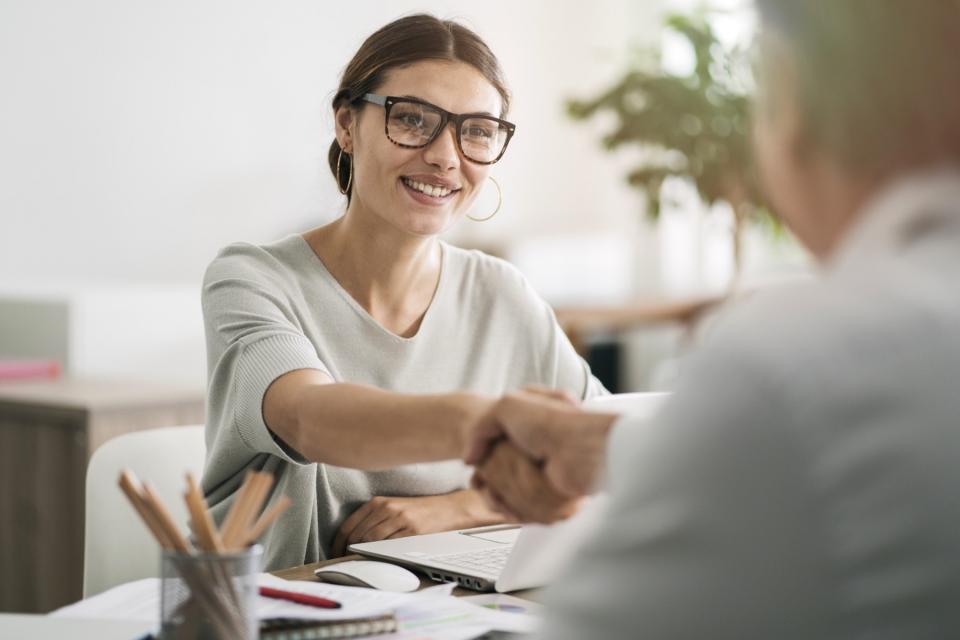 Making big financial decisions is always a difficult process. Choosing to end an intimate relationship by divorce is a huge decision that will likely carry a number of financial decisions along with it. Even just deciding the way in which you handle the divorce case has huge financial implications to it. No matter how you approach it, a divorce will cost money, but depending on how you approach the situation, the costs can be managed in a way that won't leave you with enormous financial burdens to bear. Before you find yourself in a position where you are making big financial decisions on your own, consider enlisting help from someone who has the knowledge to help you make the best possible choices for you and your future. A Certified Divorce Financial Analyst (CDFA) professional can help you do just that by answering your important financial questions and offering indispensable guidance on money matters during your divorce case.
The Role of a CDFA
A CDFA is a financial professional who undergoes specialized training in issues related to the monetary aspect of a divorce. Finances are often an immense point of contention in a divorce case, and it is common for divorcing parties to find themselves making tough decisions in regards to handling money and shared assets. It's difficult for almost any person to not let emotions get in the way of decision making during this trying time, but a CDFA professional can help guide you towards making the right decisions for you. "You are likely most emotional and least rational during your divorce," said Tina Tenret, a Certified Divorce Financial Analyst and Certified Financial Planner™. "Making lasting decisions under duress without a financial expert can cost you thousands of dollars--if not more--each year for the rest of your life. While your attorney knows the law, your CDFA specializes in the financial impacts and insights that save you money." When asked questions about the role of a CDFA professional in a divorce case, Tenret discussed how a CDFA professional will help clients determine the best moves to make towards a better financial future after divorce. In helping a client to determine what that future may look like, she explained how a CDFA professional will work to:
Determine what you own, as well as the advantages and disadvantages of dividing assets and debts in different ways

Analyze various options to divide a 401(K) or pension

Decide what investment and support options will best provide financial security

Analyze income tax returns and financial statements to find hidden assets, if any

Ensure the settlement drives to the heart of what matters most to you

Consider the financial pros and cons of lump sum alimony

Revise your will or trust documents after the divorce with an estate attorney
Families and Divorce
All parents understand that raising kids is not exactly inexpensive. Child-related expenses can be a complicated component within a marriage as well as a divorce. If you and your co-parent are making the decision to divorce or legally separate, the decisions you make now have the potential to impact you and your family, now and far into the future. For starters, deciding how to best handle your divorce case will have a financial impact on your family. When asked what one important piece of financial advice is that she offers to nearly all co-parents, Tenret replied, "If possible, stay out of court. Protect your children, your privacy, and your finances. Avoid the agony and stress, delays and unpredictability of a court battle." Litigated divorce cases have the potential to be dramatic and expensive, all while running the risk of ending up with an outcome that you had little to no say in determining. Also, litigated divorce files are open to the public, and this allows for your financial information and allegations made during your trial to be exposed to whoever wants to see them. While litigation may be appropriate in certain cases, there are several ways to approach a divorce case while staying outside of the courtroom.
To keep your case out of the courtroom, Tenret proposed collaborative divorce as an alternative to litigation. "Collaborative divorce allows you to create a customized settlement with the help of an attorney and a neutral financial expert without the delays, mounting costs, risks, legal restrictions, and increased hatred that results in a courtroom," said Tenret. She also explained how collaborative divorce allows parents the opportunity to deal with issues that they might otherwise not have the opportunity to in the courtroom such as college-related costs. "Addressing priorities that matter to you is one advantage of choosing collaborative divorce, where your attorney and neutral experts help craft an agreement that works for you and your family, without being dismissed in a cookie-cutter fashion by a judge."
FAQ's for a CDFA
Divorcing parents will surely have a number of questions as they enter the process, and a CDFA professional is the right person to help answer those dealing with finances. Tenret said that many parents have concerns regarding who keeps the marital home. She explained how one spouse may wish to hang onto the home, but doing so might cause more financial harm than good. She explained, "...the cost of keeping the marital home that is often more steep than it seems. For example, if you trade your share of liquid investments in order to keep the marital home, your spouse may enjoy far more financial freedom and flexibility, without worrying about mortgage payments, rising property taxes, maintenance costs and repair bills. This leaves you the responsibility and risks of owning a home that may be too big or too burdensome for your new lifestyle.  Making such an emotional decision without a CDFA expert can devastate your finances."
While a CDFA professional can help you to make financial decisions that will affect your life overall, they can also help to give you the knowledge you need in order to responsibly manage your financial future. Tenret said that she is frequently asked by clients how to invest money so that they do not end up running out. She explained that as a CDFA professional, she will help her clients during the divorce process, then she can help her clients choose a Certified Financial Planner™ (CFP®) who can assist the client with financial planning after divorce. "This should include working alongside you to identify your specific needs and goals, then build a customized financial plan that addresses not only investments, but also cash flow, retirement, estate and education planning, as well as your additional priorities," she explained.
Keeping track of money after divorce is important for any person, but it is especially important if you have kids to care for. As a way for co-parents to keep track of shared parenting expenses, Tenret suggested the use of the OurFamilyWizard website. OFW offers a range of tools to help co-parents keep track of all sorts of important family details, including financial information. The OFW Expense Log allows co-parents to maintain a detailed record of shared expenses while also keeping a current log of what has been paid and is still owed between the parents. Beyond periodic expense reimbursements, many co-parents must also manage child support payments. Using the OurFamilyWizard website, parents are able to schedule payments for items ranging from recurring child support to one-time reimbursements for single items. Also, both parents have the ability to upload and access important details regarding financial information specific to their kids. Having access to all of this information from one secure, online creates an effective way for divorced parents to keep track of their money and to share important information with less conflict. 
Navigating the waters of a divorce can be difficult, but having the right support through this time can help you to make the best present and long-term decisions for you. If you find yourself in a position where you are faced with the task of making big financial decisions during a divorce or legal separation, don't hesitate to seek guidance from an expert. Working with a CDFA professional can help you to work through your case by answering your important questions and offering valuable financial advice during the time that you need it most.
---
Tina Tenret is a Certified Financial Planner™, Certified Divorce Financial Analyst, and Vice President of ProVise Management Group LLC in Clearwater, FL.  Click here to learn more about Tina Tenret and her work.