Apps to Ease Co-Parent Communication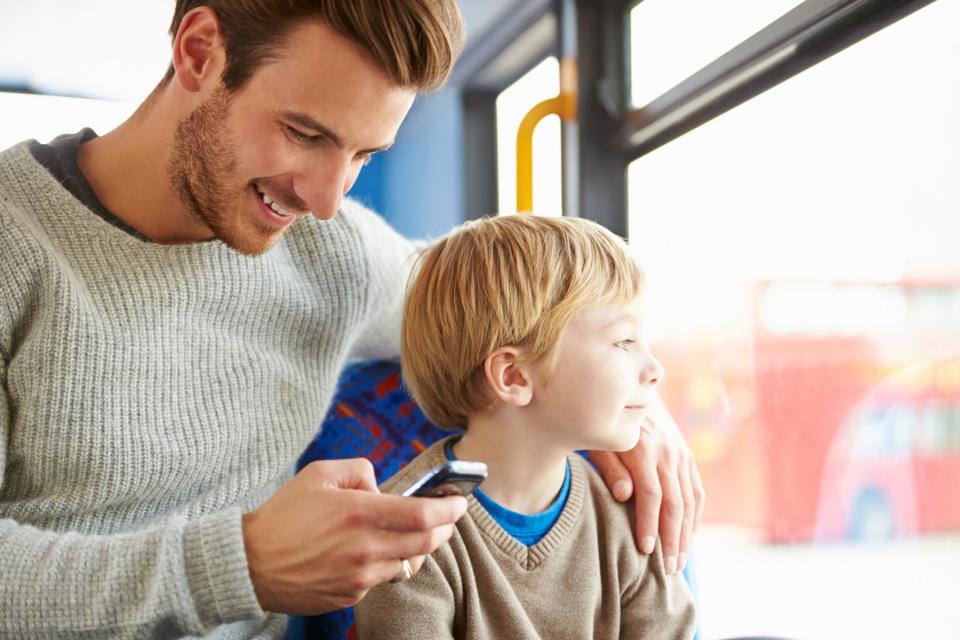 For co-parents, confronting conflict and reaching agreements can feel like an uphill battle without relief in sight. While it's not abnormal for co-parents to have mixed or negative feelings about one another, these emotions can make it hard for parents to work together for their kids.
Sharing the responsibility of raising children together means that co-parents are likely to be at least somewhat involved in each other's lives. Even after the kids grow into adults, their parents may find that they continue to stay involved with each other on some level.
As co-parents, it's in your best interest to find a way to build a working partnership in raising your children. Seeking a solution to take away the stress of communicating and end any miscommunication can make an enormous difference to improve your interactions.
Apps to Transform Co-Parenting Communication
Co-parenting apps provide a new avenue for communication between divorced or separated parents. These apps are built to specifically to help parents communicate and share important family information using tools that keep the exchanges focused and minimize conflict.
The benefits of using a co-parenting app include sharing calendars of your children's schedule, logging parenting expenses in a shared register, notifying each other about daily child-related matters, and so much more.
Lisa Brick, a partner at Journey Beyond Divorce, writes about co-parenting apps that make co-parenting communication easy and convenient. Read her full article here.
OurFamilyWizard Co-Parenting Technology
Since 2001, the OurFamilyWizard website has been providing families with web and mobile-based apps to help divorced or separated parents manage communication and reduce conflict.
Within its robust suite of features, OurFamilyWizard offers innovative tools to help get parents straight to the facts and critical details without the added conflict. These features include a shared calendar, expense register, secure e-payments, family information bank, private and shared journals, highly-documented messaging, free access for your practitioners, and more.
In addition to these features, OurFamilyWizard offers unique add-ons like ToneMeter™ for messaging. Like an emotional spellcheck, ToneMeter™ will analyze any new message you draft, flags emotionally charged phrases, and gives you a chance to edit your message before sending.
The OFW Difference
With the variety of co-parenting apps available today, it's essential to weigh your options and pick the best technology to support your everyday interactions and help you overcome any obstacles you might encounter over time.
Many co-parenting apps claim to improve communication, yet they provide minimal features for communication. Some may only offer one tool, but this can prove to be problematic.
One feature alone—even if that feature is messaging—won't always be sufficient for every type of information exchange. Messaging in particular leaves the door open for long, unfocused correspondence between parents in which essential details could easily be overlooked.
Other co-parenting apps may advertise their services as having no cost. While you might not pay money to use it at the onset, some app subject you to hidden fees to do things like downloading your correspondence or access the complete toolset. Also, with many free apps, you may be subjected to advertisements and pop-ups which can make it frustrating to use the service.
With an OurFamilyWizard subscription, you have full access to all of the app's features and reporting tools. Plus, there are never any ads, no hidden fees, and your information is always kept private and secure.
Understanding that not every parent may be able to afford the cost of an OFW subscription, free and discounted subscriptions are available through the OFW financial hardship assistance program.
No matter how you might feel about your co-parent, sharing parenting responsibilities with this person is a task that must be managed with care. Your children will benefit from it, and they will appreciate your effort in the future.
When you sign up for the OurFamilyWizard website, you will find that its web and mobile apps can help you better manage your co-parent situation.